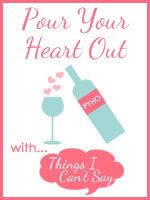 Last Monday the boys came home with a letter from the principal explaining that one of the first grade students had lost his life over the weekend. He had drowned. She went on to explain all the children had been told at school that day and there were counselors on site to help any child that may need it. WOW was all I could say. Then the boys started to tell us about it.
My oldest is in 2nd grade, my youngest is in kindergarten. We did not know this young man personally. My oldest said some friends in his class knew him. My youngest said his kindergarten teacher had taught him last year. His exact words were " Mommy, one of the kids Mrs. R taught died the other day BUT it wasn't me. I am okay." He was very concerned about me understanding he was still alive. AND when he said this it explained the way he greeted me when I picked him up from school. He ran out of the school, threw everything in hands down on the ground and jumped into my arms and gave me the biggest hug. He is always happy to see me...but never that enthusiastic. His teacher had told her class to go home and hug their parents.
The questions then began. Why did he die? How did he die? What do you mean he drowned in a pool? Where were his mom & dad? Kids aren't suppose to die. My oldest "he had his whole life ahead of him. this wasn't supposed to happen mom. his parents must be so sad". My youngest began to tell me about pool safety.
The news article was very vague. The young man's death was ruled accidental. It was just so so sad. All I can think about are his parents and now the stigma and the whispers that will begin. Just like my oldest said ... people will begin to say "where were the parents" I begin to think of the enormous amount of guilt they must feel. According to the paper there were two adults sitting by the pool. Sigh.
I am overwhelmed with sadness. It is ALWAYS sad when people pass away. But when a child dies...
So I begin to pray for this family I don't know. For his teachers.
I have to admit my son's kindergarten teacher & I are good friends. Well, email friends. Her daughter is the same age as my oldest and they are friends. We both have endometriosis. So I guess you can say we just clicked. We don't really hang in real life. But we have this "dear diary" relationship through email. And that same evening we found out about the accident I got the most heart wrenching Dear Diary email from her. She did teach this young man in kindergarten. AND he needed extra help. She tutored him. Her words "I poured my heart and soul into him" "Today was the worst day in my teaching career and I can't wrap my mind around that I have lost a student" Oh my.
I am now trying to answer my boys questions honestly. I am trying to teach them, we may not know this family, but we can pray. Our God is big. He will hear our prayers. That is how we can help right now.
I am trying to console my friend.
I am trying to wrap my brain around a child losing his life.
I don't understand it. I have questions for God. And even though I didn't know this young man, my heart is completely and utterly broken. Broken for his parents, family, friends, teachers. Broken for my friend. Broken, trying to help my boys understand. They have faced tragedy before when we have lost our grandparents their great grandparents. But that...that we can tell our boys they have lived a long, happy life and it is time for them to go home and be with Jesus.
The only thing I know to finally say to my boys is "God must have needed him in heaven more than his parents needed him here". It seems like a very weak explanation. But it consoled my boys. They both nodded, said yes, that must be it. He is now his parents angel. Sigh. I am overwhelmed by my boys tender hearts.
Back to School night was last night. Turns out my oldest son's first grade teacher was this young man's teacher this year. She sees me, stops me in the hall and starts telling me about this family. How her class has had a hard time. BUT she also tells me:
"his parents are very strong in their faith. and while they are obviously devastated and hurting they said they have a hope. they can rejoice in the hope that their son is with Jesus and they will one day be reunited with him. it was amazing to see peace on their faces. to see them be so gracious and consoling others. it should have been us consoling them. the funeral was called a celebration of life, a homegoing celebration and a very spirited service. I think they will be OK. I don't understand it. But their faith seems to be sustaining them."
I got chills. I was glad she told me. They touched this teacher's life with God's amazing love through their tragedy. I know God is answering our small prayers for them. It was good to hear that they don't have to face this tragedy alone but they can walk through the valley of the shadow of death and fear no evil, for God is with them and his rod and staff will comfort them!*
We don't know the future...but we know who holds tomorrow and who holds our hand. Even when we don't have answers...
*paraphrase of Psalm 23